Newsletter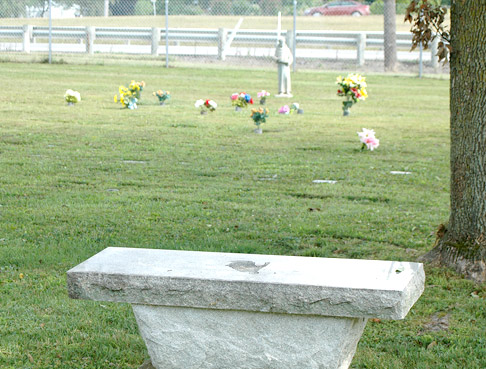 The staff at the Angel Refuge Pet Cemetery & Crematory Inc. are pleased to provide you with an online newsletter. This fact-filled newsletter is updated on a regular basis.

Included in the newsletter are articles pertaining to memorial and burial services, end-of-life care, grief counseling and more.
Current Newsletter Topics
October is National Pet Wellness Month
Though it may seem like only yesterday that your pet was a playful puppy or curious kitten, pets age more rapidly than humans. At age 2, most pets are considered adults, and by the age 7, pets have entered their senior years. As pets grow older, it becomes increasingly important to spot health problems before they become serious. In order to raise awareness of the pet aging process and promote twice-a-year wellness exams, the American Veterinary Medical Association and Fort Dodge Animal Health has named October "National Pet Wellness Month."
Regular wellness exams are a key part of keeping pets healthy and happy. While annual exams are a good start to keeping your pet healthy, more frequent exams are better. Twice-a-year wellness exams are a way for your veterinarian to detect, treat and, most importantly, prevent problems before they become life-threatening. These exams are also an excellent time for you to ask your vet questions about nutrition, behavior, dental health and other issues. Click here to calculate your pet's age.
Much like humans, as pets age, the risks of cancer, diabetes, obesity, arthritis, heart disease and other conditions increase. Many of these conditions are treatable if diagnosed in time, making twice-yearly wellness exams extremely important. For adult cats and dogs (ages 1-6 years), wellness exams include immunizations, parasite and heartworm checks, dental exams, urinalysis and blood and chemistry profiles. For senior pets, these exams also include osteoarthritis exams, thyroid checks and other tests. Your veterinarian may recommend additional tests depending on your pet's health history.