Staff of Angel Refuge Pet Cemetery & Crematory Inc.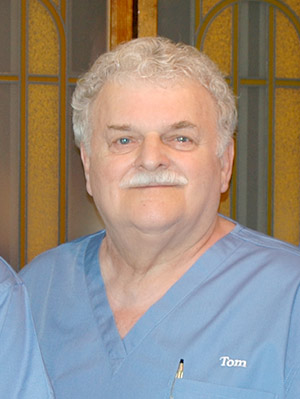 Tom Nicastro, Owner and President
Since 1978, Tom Nicastro has been owner and president of Angel Refuge Pet Cemetery & Crematory Inc., providing compassion, understanding and a love of animals to families bidding farewell to their beloved companions.
Tom oversees all aspects of the business, including burials, cremations and office work. He takes the most satisfaction in helping clients cope with the loss of their pets.
"I am a people person and I love animals," Tom says. "There is a definite need for our kind of business. When someone loses their pet, I know exactly how they feel. I can feel their pain, grief, sudden loneliness and heartbreak."
There isn't much free time with running our business, but Tom insists it's important to take a break now and then. He enjoys attending musical concerts and watching baseball, football and basketball.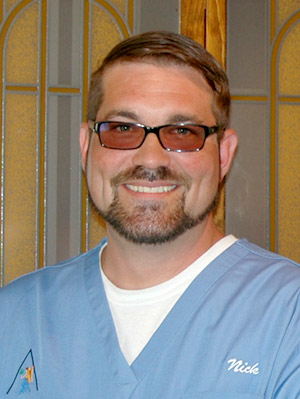 Nick Eaton, Vice President
Nick Eaton is vice president of Angel Refuge Pet Cemetery & Crematory Inc. He joined the company in 2000, and is responsible for making appointments, consoling clients and operating the crematories. He holds a professional crematory operator certificate obtained by schooling from the Cremation Association of North America (CANA) which he proudly has on display in our office.
In addition to being a well-rounded employee, Nick provides clients with empathy during these difficult times. "I think we provide a valuable service to the community," he says. Nick takes pride in making clients feel better in their time of need.
Nick has two dogs, including a 12-year-old black Labrador named Maggie and a 4-year-old Australian shepherd named GiGi, in addition to a 14-year-old tabby cat named Claire, a 2-year-old tabby cat named Frank and 3-year-old Tuxedo cat named Tux.
In his time off, Nick enjoys fishing, camping and spending time with his wife and their three kids.
David Borders, Company Representative
In 2013, David joined Angel Refuge Pet Cemetery & Crematory Inc., and is currently a company representative. As such, his responsibilities include cremations, burials, pick-ups and deliveries from veterinary hospitals and landscaping.
"I really enjoy providing professional services to my peers when they are grieving over the loss of their pets. I treat each and every one with kindness, respect and dignity to help make the process a little easier."
David has two pets of his own; a 9-year-old Weiner dog named Jack and a 2-year-old cat named Chance. Outside of work, David enjoys spending time with his family, watching Steeler football, fishing and playing poker with his friends.